Precast Parking Structure Taking Shape in Quincy, MA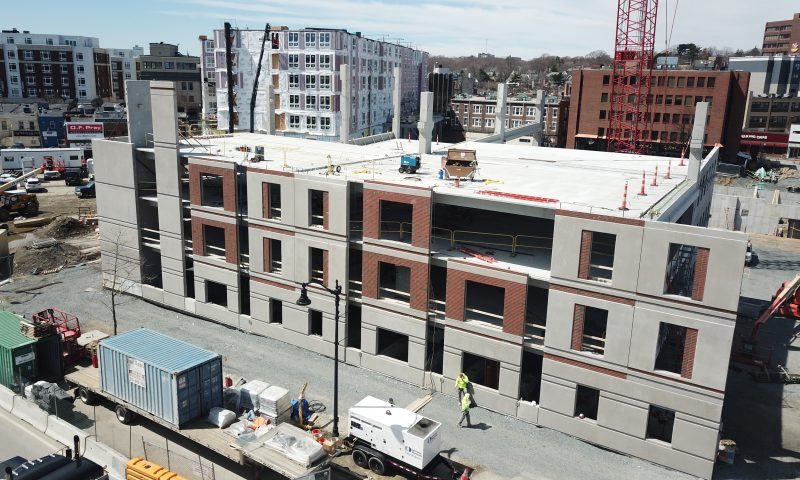 Precast installation started in busy Quincy, MA, in early April, with the towering red crane lowering into place the precast pieces made in our southern Vermont facility. Lee Kennedy, a large construction firm located right in Quincy, is the general contractor on our latest project in this waterfront city south of Boston.
Once again, Dailey Precast was engaged to fabricate a brick inlaid structure that will blend into the cityscape and the associated new development. Erection should last into late May, with the 712-space public parking garage opening in the fall of 2019 after finishing touches are completed.
Credit: Project renderings by STA (Spalding Tougias Architects, Inc.) of Boston.